Introduction
The VHS Department of Community Health (Institute of Community Health) comprises 5 Mini Health Centres (MHCs) located along the OMR and ECR. The Mini Health Centres conduct activities such as:
Clinical services
Community health outreach including daily house visits, medical camps, field clinics, school health visits, community group interactions and nutrition demonstrations.
Community health training for medical, nursing, nutrition, pharmacy and other paramedical students as per the University syllabus.
Operational research studies on community health issues.
Objectives
Provide preventive, promotive and curative health care to rural and underserved populatio
Conduct training programs for doctors, interns, nurses, paramedics and health workers
Offer field exposure placements at mini health centres to medical, nursing and nutrition students
Undertake epidemiological, clinical and socio-economic research studies
Levels of Intervention
Basic clinical care
Community outreach
Training programs
Research studies
Field work
The Multipurpose health workers make daily home visit as per the Fixed Tour Programme (FTP) in order to cover the entire population for every two months under each Mini Health Centre. This outreach provides basic clinical care, preventive and promotive services by medical officers along with multipurpose health workers and trainees posted at the Dept of Community Health. Cases that require specialized care are referred to the main hospital at Adyar.
Training
Training is undertaken at the Institute of Community Health at Thuraipakkam and practical postings at various mini health Centres. Trainees include CRRI posting, MD Community Medicine, M.Sc Nursing, B.Sc Nursing, Diploma in Nursing, Post Basic B.Sc Nursing and other streams such as nutrition, pharmacy etc. Non-formal training is based on request from various organisations such as Rotary Clubs, NGOs etc and is tailor made to requirements. For the reporting period a total of 333 students were trained in 84 batches.
Camps
Free medical camps are periodically conducted by VHS Mini Health Centres so that health care services reach the poor and underprivileged communities living in slums, resettlement tenements and along canal banks. Medical camps fulfil unmet health care needs of people having poor health seeking behaviours. Free medical camps organized by VHS extend quality medical care services, free medicines and health education to the needy and underserved populations living in peripheral areas surrounding Chennai.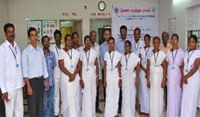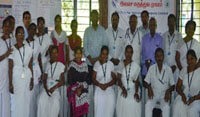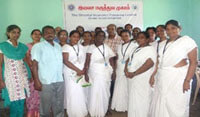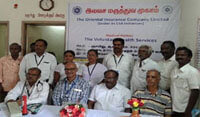 Additional Director, Medical Officer, Public Health Nurse, Staff Nurses and Multi-Purpose Health Workers
Medical Camps Conducted
VHS conducted three free medical camps for the benefit of communities living in and around Neelangarai (20th August 2017), Thuraipakkam (3rd September 2017) and Sithalapakkam (10th September 2017).
Each of the three free medical camps was sponsored by The Oriental Insurance Company Limited (a Government of India Undertaking) under its Corporate Social Responsibility (CSR) initiatives.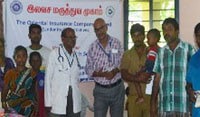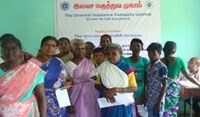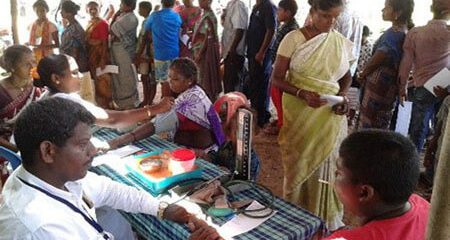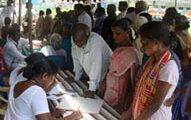 Inauguration of free Medical Camps by
Mr. R. Ravi Kumar, Deputy Manager, The Oriental Insurance Company Limited, Regional Office, Chennai