Introduction
Head of the Department for Epilepsy: Dr Prithika Chary (Neurologist, Neurosurgeon & Epileptologist)
Dr.Prithika Chary, MBBS,MD,DM (Neuro), Ph.D (Neuro),MCh (Neurosurgery) is a qualified Neurologist and Neurosurgeon.
She completed medical school at the Government Kilpauk Medical College, Chennai in 1971 and then went on to qualify for the MD,DM,Ph.D and MCh from the Government Madras Medical College, Chennai. She is practicing medicine from 1974,neurology from 1978 and neurosurgery as well from 1990 in the city of Chennai. She has vast experience in managing patients with various neurological disorders. Her interest and specialization is in Brain disorders like migraine, stroke, epilepsy, dementia, degenerative disorders of the brain like parkinsonism,etc and Neurorehabilitation.
She super specializes in epileptology and has undergone specialized training in epilepsy surgery and epileptology at Maudsley hospital, London and Cleveland ClinicUSA.
The EPICENTTRE@VHS EEG laboratory at TAG VHS building was officially declared functional on Friday 24/1/2020
(Epilepsy Institute & Centre for Treatment, Training, Research & Education).
"Epilepsy is not the end of the world,it is not the end of anything"
Mission
" To enable people with epilepsy live a full life with everyone, like everyone in spite of epilepsy"
Vision
"To provide comprehensive diagnostic and therapeutic services to people with epilepsy"
We are providers of comprehensive care for people with epilepsy. Our team has extensive experience in the care of all types of epilepsy, its investigation, diagnosis and treatment, both medical and surgical. Our track record of successful outcome in a large number of patients with epilepsy from 1994 when we were EPICENTRE is our testimonial of good practices. We have our EEG laboratory which is capable of routine and bedside EEGs and long term VideoEEG.
We have trained medical and paramedical professionals both at the undergraduate and postgraduate levels, and conducted clinical research, including drug trials of antiepileptic drugs and presentation of clinical material in conferences. Our education activities have a special focus on imparting knowledge about epilepsy to primary physicians and public to eliminate improper management and stigmatization and marginalization due to inadequate understanding of the disorder. Advocacy and support activities for people with epilepsy including free services for the underprivileged are part of our activities.
Service
First seizures
Single seizures
Febrile seizures
Epilepsy in all ages
Multiple neurological disorders with seizures
Chronic, uncontrolled epilepsy – where we offer dietary, medical and surgical treatment
Seizures secondary to stroke, brain tumour, birth injury, head injury, and other causes
Seizures associated with serious illness
Other activities
Conducting workshops and training programs in epileptology, neurophysiology for medical students, postgraduates, technologists and primary physicians
Doing detection &/or diagnostic epilepsy camps for NGOs
Advisory services to corporates on employability issues and workplace accommodation for people with epilepsy
Advocacy initiatives for support of people with epilepsy
Accepting neurology specialists and nurses as trainees to learn epileptology
Guidance for vocational rehabilitation of people with epilepsy
One year diploma certification in Epilepsy issued by EPICENTTRE at VHS "being processed" These activities are under the following names

EPIPET– Epilepsy Placement, Education & Training
EPICLUB– ABHAYA– Epilepsy support group
EPIHELP – free services rendered by EPICENTTRE
EPICENTTRE Academia – CMEs, Seminars, Workshops,Diploma
Doctors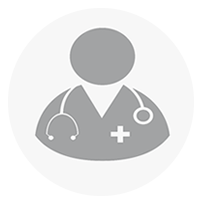 Dr.Prithika Chary,
MBBS,MD,DM (Neuro), Ph.D (Neuro),MCh (Neurosurgery)
---
Tue & Thu
---