Department of Clinical Research
The Department of Clinical Research was started in December 2014. The scope of the department is to conduct high quality research in translation medicine with the aim to:
Improve our understanding of the pathogenesis of various diseases
Test and develop newer treatment modalities
Improve patient handling and management
Department of Neurosurgery (Dr. A. Lakshmipathi Neurological Centre)

Krishnan SS, Nigam P, Bachh O, Vasudevan MC. Quad Fever: Treatment through Lowering of Ambient Temperature. Indian J Crit Care Med. 2018 Jan;22(1):43-45. doi: 10.4103/ijccm.IJCCM_295_17.
Krishnan SS, Patel BR, Vasudevan MC Concurrent Multilevel Spinal Intra-medullary with Extensive Intracranial Tuberculomas: A Rare Case Report. Asian J Neurosurg. 2017 Oct-Dec;12(4):774-778. doi: 10.4103/1793-5482.185073.
Vasudevan MC, Kameswaran M, Devareddy G, Amarnath D, Krishnan SS. A rare case of an internal acoustic meatal tuberculoma involving the VII-VIII nerve complex.Neurol India. 2017 May-Jun;65(3):658-660. doi: 10.4103
Goyal S, Krishnan SS, Kameswaran M, Vasudevan MC, Ranjith, Natarajan K. Does cerebellar flocculus size affect subjective outcomes in pediatric auditory brainstem implantation. Int J Pediatr Otorhinolaryngol. 2017 Jun; 97:30-34. doi: 10.1016/j.ijporl.2017.03.027. Epub 2017 Mar 22.
Chidambaram S, Vasudevan MC, Nair MN, Joyce C, Germanwala AV.Impact of Operating Room Environment on Postoperative Central Nervous System Infection in a Resource-Limited Neurosurgical Center in South Asia.World Neurosurg. 2018 Feb; 110:e239-e244. doi: 10.1016/j.wneu.2017.10.142. Epub 2017 Nov 22
Department of Diabetes and TAG-VHS Diabetes Research Centre
CASP- An intervention to reduce suicide among Refugees – International Journal of Social Psychiatry (Published during 2017-18)
Is Hinduism Ambivalent about Suicide? (On-going research)
In
(a) Type 1 Diabetes,
(b) Neurological conditions (stroke, – Para/quadriplegia, Parkinsonism, Cranial Nerve Palsies,
(c) Locomotor problems – Osteoarthritis, Intervertebral Disc Prolapse etc.,
(d) A host of various other Acute and Chronic Clinical conditions
EDTA Chelation and its application in Clinical Medicine
– CVS, Severe Diabetic Poly Neuropathy, etc.
– Statistics available vide website tagvhsdrc.com
Dr.Wheatgrass Spray and Balm (Gel) in wound healing diabetics and non-diabetics.
Paida – Lajin Therapy and its clinical application – vide website tagvhsdrc.com
Electrolysed Reduced alkaline Water in Health and Disease
Miscellaneous:

Nano Silver Socks effect in Diabetic Neuropathy. The comparative Combined effects of DAMM / PEMFE therapies in challenged children (Autism / MR)
Dr. A. Lakshmipathi Research Center for Ayurveda (CCRAS)
Dr. Achanta Lakshmipathi Research Centre for Ayurveda started functioning as a grant-in-aid unit from 1st February, 1965 under the auspices of the Central Council for Ayurvedic Research of the Ministry of Ayush, Govt. of India. According to the new mandate i.e., Clinical research on life-style related and non-communicable diseases, the various activities of the Center have highlighted in brief as below.
Out Patient Department: A total number of 2615 patients were treated, out of which 946 were male, 1669 were female. In geriatric OPD a total number of 560 patients were being benefited by taking the treatment out of which, 106 were male and 454 were female patients. In Specialty 'Flu like illness' OPD a total number of 142 patients were treated in which 56 were male and 86 were female.
Clinical Research Projects: Continuing IMR Clinical trial entitled 'Clinical evaluation of Sukumara Ghritam and Brahmi Churnam in the management of Menopausal Syndrome" in which total number of 18 patients were screened, 17 participants have been enrolled along with 6 patients who have completed the trial.
Clinical Research Studies at CART Clinical Research Site , VHS-Infectious Diseases Medical Center
Study: A5175 – A Phase IV, Prospective, Randomized, Open-Label Evaluation of the Efficacy of Once-Daily Protease Inhibitor- And Once-Daily Non-Nucleoside Reverse Transcriptase Inhibitor-Containing Therapy Combinations For Initial Treatment Of HIV-1 Infected Individuals From Resource-Limited Settings (PEARLS) Trial
Site Principal Investigator: Dr.N.Kumarasamy
Funding: ACTG/NIAID/NIH
Status:Completed
---
Study: A5199 -International Neurological Study- A Stand Alone Study for Participants of A5175 (A Phase IV, Randomized, Open-Label Evaluation of the Efficacy of Once Daily Protease Inhibitor and Once-Daily Non-Nucleoside Reverse Transcriptase Inhibitor-Containing Therapy Combinations for Initial Treatment of HIV-1 Infected Individuals from Diverse Areas of the World)
Site Principal Investigator: Dr.N.Kumarasamy
Funding: ACTG/NIAID/NIH
Status:Completed
---
Study: A5185 -Effect of Antiretroviral treatment of Genital Compartment virus in individuals initiating Potent Antiretroviral therapy from Resource limited settings.
Site Principal Investigator: Dr.N.Kumarasamy
Funding: ACTG/NIAID/NIH
Status:Completed
---
Study: A5207- Maintaining Options for Mothers Study (MOMS) – A Phase II Randomized Comparison of three Antiretroviral Strategies administered for 7 or 21 days to reduce the emergence of Nevirapine resistant HIV-1 following a single Intrapartum dose of Nevirapine
Site Principal Investigator: Dr.N.Kumarasamy
Funding: ACTG/NIAID/NIH
Status:Completed
---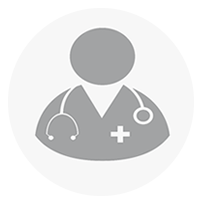 Dr. K.Priya,
Ph.D
---
Mon to Sat
---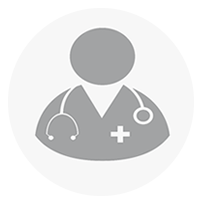 Dr. J. Vijay Amritraj,
MBBS,MD (Path)
---
Mon to Sat
---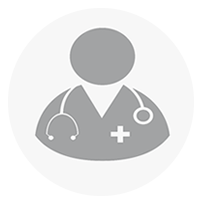 Dr. R. Anitha,
MBBS,MD (Mirco)
---
Mon to Sat
---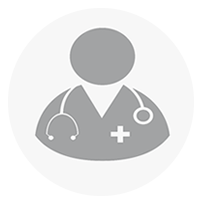 Dr. R. Mani - (Prof.Visit) ,
MBBS,MD (Mirco)
---
All Days
---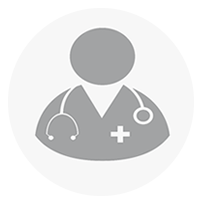 Dr. Vinayak Vijayakumar,
MBBS,MD (Mirco)
---
All Days
---