Services
The Institute of Neurological Sciences (TINS) at VHS was establishes 52 years ago by the late Prof. Krishnamoorthy Srinivas, the founder Chairman of TINS.
TINS continues to provide excellent I.P., O.P. and Acute Care for patients, academic courses, and a PhD programme. TINS has expanded into a hub for community-based professional training, academic courses, internship training for post graduate candidates (social work and psychology), PhD programme, providing exposure to neuroscience research and expert clinical neurology.
On 17th March 2018 Dr. J. Senthil Nathan, MD, DM (Neuro) has been appointed as Head of Clinical Services for TINS-VHS and VHS CARES. He has been instrumental in collaborating with the Department of Neuro Surgery to enhance the quality of patient care, and the academic research that would help patients with Neurological disorders.
FUNDING
TINS, VHS has been a preferred venue for Corporate Social Responsibility initiatives and philanthropists contribution. The main supporters are as follows (arranged in alphabetical order):- Amritha Hariraj; Bajaj Auto Limited; CEC Ponpadi; Kasturi& Sons, (The Hindu); Murgappa Group; Late Shri V.Sundaram- IAS; TVS Motors Ltd-Sundaram Clayton Ltd; Vasta Biotech Pvt. Ltd; Patrons: Deepa Krishnan Family; SANMAR Group of companies; Sri.P.V.Jaishankar, Mrs. Aparana Saikrishna Rajagopal
PUBLICATIONS

Krishnamoorthy ES, Misra V, Srivatsa VG (2017) Cerebrovascular Diseases – A Neurobehavioral Perspective. Stroke Talk 19:02-03. Indian Stroke Association
Manoj M, Effect of Modified Constraint Induced Movement Therapy in improving Upper Extremity Functions in Heiplegia, Biomedicine; 2017; 37(3): 324-328.
Misra V, Srivatsa VG, Krishnamoorthy ES. Epilepsy and Behavior: Response to an Integrative Treatment Paradigm Highlighting Complementary and Alternative Medicine. In: Hauptman A, Salpekar J, editors. Pediatric Neuropsychiatry: A Clinical Casebook. 1 ed: Springer Nature; 2018.
Manoj M, Prevalence of Postural Dysfunction among female college students – A Qualitative Analysis, Bio Med (Aligarh) 2018, 10:1, Volume 10. Issue 1. 1000421
Manoj M, Effectiveness of Balance exercise circuits (BEC) on improving gait parameters and functional Performance in older adults, Research J. Pharm.and Tech. 11(1):165-169, January 2018.
Krishnamoorthy ES, Misra V. Neuropsychiatry service provision in India and South Asia. In: Bodani M, Faruqui R, Agrawal N, editors. Oxford Textbook of Neuropsychiatry. Oxford, United Kingdom: Oxford University Press; 2018.
Manoj M, Perception of quality of life towards diabetes from gender perspective, Int J Pharm Bio Sci, Volume 8, Issue 2, April – June, 2017; Pages 806-813.
Dr. Lakshmi Vijayakumar the extension of PhD Guide Recognition was granted on 7.7.2015.
Manoj M, Association between usage of Smartphone as the risk factor for the prevalence of upper extremity and neck symptoms among university students: A cross sectional study, Research J Pharm & Tech,: Volume 10, Issue 4, April 2017 (ISSN: 0974-9949).
Gupte, S., Mullerpatan, R., & Ganesan, S. (2018). Influence of Focus of Attention During Acquisition of Motor Skills in Children of 3–9 Years. 30(1), 67-75. doi: 10.1615/CritRevPhysRehabilMed.2018024761.
Karthikbabu, S., Chakrapani, M., Ganesan, S., Ellajosyula, R., & Solomon, J. M. (2018). Efficacy of Trunk Regimes on Balance, Mobility, Physical Function, and Community Reintegration in Chronic Stroke: A Parallel-Group Randomized Trial. J Stroke Cerebrovasc Dis, 27(4), 1003-1011. doi: 10.1016/j.jstrokecerebrovasdis.2017.11.003
Hemavathy (2017) Disease burden among chronic disease clients at selected villages adopted by Omayal Achi Community Centre, http:/www.iccrjnr.com, Dec.2017.
Hemavathy (2017); Effectiveness of autogenic relaxation on somatization disorder and biophysiological parameters among chronic Disease clients at selected villages, Thiruvallur district. http:/www.iccrjnr.com, Jan 2017.
Hemavathy (2017) A Quasi experimental study to assess the effectiveness of Mentor's Strategic Communication on adjustment problems among adolescents at selected schools, KeralaInternational Journal of Health Sciences and Research www.ijhsr.org.ISSN.2249-9571 – Feb. 2017
Dr. Lakshmi Vijayakumar the extension of PhD Guide Recognition was granted on 7.7.2015.
Doctors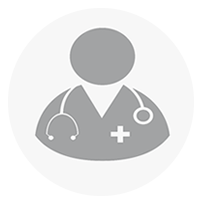 Dr. N.D. Ramanujam,
MD
---
All Days
---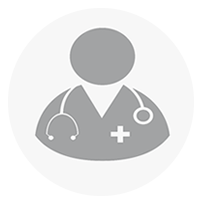 Dr. N. Gowri - (Prof.Visit),
MBBS
---
All Days
---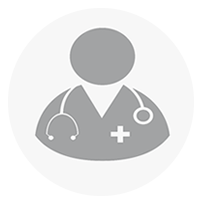 Dr. J. Senthilnathan,
MD, DM (Neuro)
---
All Days
---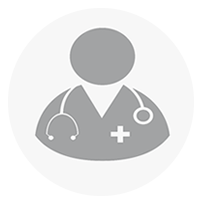 Dr. M. C. Vasudevan - (Pay Roll),
MD, DNB (NS)
---
All Days
---